Are you looking for a high-energy, content-rich, engaging speaker for your next event?
Whether you're organizing an event, a workshop or a conference, you want to provide great value to your attendees. You want to give them the opportunity to learn and grow, both personally and professionally. But most of all, you want them to leave your event feeling motivated and empowered to take action on the new ideas that have just inspired them.Suzannah's high-energy, high-content presentations will leave the audience with the tools to create and deliver career-building, reputation-enhancing presentations – persuasively and powerfully.
Suzannah will strive to make your life easier by customizing her message to your needs as best as possible.
Need more information or want to contact Suzannah?
What Clients are Saying…
Suzannah's presentation was insightful, timely and provided detailed steps for creating better presentations and proposals. The same process can be adopted when simply discussing an important job-related matter with another colleague, supervisor, board member, etc. It's all about structuring your message in a way that will yield you the best results possible."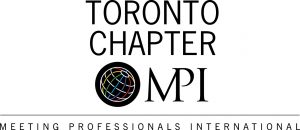 – Margaret Binns, Director of Education
Meeting Planners International (MPI), Toronto

~~
The feedback that was shared after your talk was extremely positive. Many people were very excited to implement some of the ideas that you shared into their upcoming presentations. You made us re-think the way we prepare for presentations in a way that resonated with both new and experienced presenters alike. Your energy, sense of humour and clear action items on how to structure a presentation an
d engage an audience helped us see the value of saying "yes!" to presentations in a way that I don't think we had thought of it before."   
– Patty Kettles, Manager, Marketing & Events, Automobile Industry Assoc. of Canada
~~

Suzannah graciously came to present to our group PartÂge, whose members work for and/or with seniors. As a group, we were preparing an event at which we would be presenting various topics to people from the community. Suzannah taught us how to structure our presentation, and how to leave our audience with the right message. Suzannah is like a breath of fresh air; she is passionate about what she does, educates well, communicates to the audience in a way that is friendly and professional. It was great gaining her knowledge, which she shares so easily.
– Marie-Claure Giguère, President, PartÂge
~~
"You were completely engaging with your storytelling abilities and your generous sense of humor, which makes your audience that much more receptive to your message. Whether you were touching on the benefits of speaking, the delivery of our speech, overcoming nerves, body language, and what is undoubtedly your forte – connecting with the audience – the useful tips we learned were practical enough to start immediately putting them into practice."
– Sarena Miller

We2, The Women's Entrepreneurial Exchange
~~~
"Suzannah's workshop was informative, entertaining, and full of helpful tips that gave all of the participants the tools that they needed to get started with developing their public speaking and presentation skills. Only positive feedback was returned: attendees said that they better understood how to manage their speaking anxiety, connect with an audience, and create and deliver a great speech. It was a complete success"
Leslie Copeland
First-Year Coordinator
McGill University 
~~~
"The Community Business Network (TCBN) was treated to a 45-minute seminar that was both fun and informative, and all came away with valuable tips on improving their presentation and public speaking skills.
– Bob Coley

Brand X Promotions
~~
I drove in from out of town after meeting with a potential client to make sure I could sit in on your presentation. Your presentation hit home and I quickly came home and wrote my follow-up email to these clients and used all of the strategies you suggested…" Well good news, I got the contract; needless to say I want to say a huge thank you because I feel you were there with me while I was writing to them."
– Anne Whelan, Owner, VidriAna Stained Glass and Fusion Glass
~~
"Very engaging, interesting, informative and entertaining. I could have listened to you all morning."
– Didi Calder, Isagenix
~~