Rave Reviews
"Suzannah takes all of your ideas and narrows it down to the essentials. She'll bring up things that you didn't even think about to make it the best speech possible."
Sarena Miller, We2
The Women's Entrepreneurial Exchange
,"
Mother.
"I considered several presentation vendors, before deciding upon Suzannah. While the others tended to have rather inflexible 'boilerplate' training programs, Suzannah was willing to work with me to put together a customized program to fit the needs of my team. We spent significant time brainstorming and identifying the most relevant, meaningful content, and Suzannah also did a fair bit of work in advance, reaching out to members of my team to ensure that she understood their needs and training objectives, prior to the training day. The day was comprehensive, and at the same time, relevant, interactive, and fun. I was very pleased with the result, and the feedback I received from my team was overwhelmingly positive. I am confident that this investment will make an immediate difference in their success."

Jeff Miller
National Business Manager, Roche Custom Biotech

~~
.
"Suzannah's training program brought tremendous value as we prepared for our annual user conference this year. Not only did our team enjoy the presentation skills training and coaching workshop, but they continue to use what they learned – for thought leadership webcasts, tradeshow speaking engagements and customer presentations. We follow Suzannah's Diamond speech structure flowchart, which allows us to create strong, engaging presentations faster – and with more focus. Thank you for giving our team such a great foundation to build on for all our future presentations."


Rahim Kaba
Director of Product Marketing

~~
.
Suzannah's presentation was insightful, timely and provided detailed steps for creating better presentations and proposals. The same process can be adopted when simply discussing an important job-related matter with another colleague, supervisor, board member, etc. It's all about structuring your message in a way that will yield you the best results possible."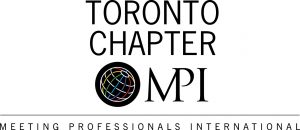 – Margaret Binns, Director of Education
Meeting Planners International (MPI), Toronto

~~
"I asked Suzannah to review my video as part of preparations for presenting part of a Tony Robbins "Business Mastery" seminar in London. The result: the most enthusiastic and sustained standing ovation of my 33 year speaking career. I recommend Suzannah for anyone who wants to fine-tune their presentation skills, and would JUMP at an opportunity to work with her again."
Orvel Ray Wilson, CSP
Guerrilla Group, Inc.

.
"Our meeting really helped me with the structure, and my co-presenter and I made our intention and road map very specific. It made all the difference to our focus. I have already been asked to speak at 2 other events and several people have taken my card and it is only 30 minutes after the presentation.
Kathryn Szymczyk, L.B., CCPC
Consultant & Executive Coach, SC&C

    ~~~
"My sales team & I recently participated in Suzannah's signature Public Speaking & Presentation sales modules. Right from the onset, the team was engaged and valuable insight and discussions ensued. Suzannah's training brought tremendous value as she easily gained the trust & respect from the team. Her vast experience in delivering a concise & clear message will pay dividends for our organization for years to come."
"Suzannah's techniques are simple yet very effective. After only one short session, I was able to see a considerable improvement in my presentation skills. The tricks/tips are easy to apply and make you feel comfortable and ready to deliver in front of an audience."
Bin Lao
Vice President, Global Trade & Banking

.
"I recently had to the set the stage and present, for the very first time, to my entire sales and marketing team at our annual week-long sales meeting. It was important to me to open the meeting with a WOW and make an impact as the new leader of the team.  Suzannah immediately understood what I was trying to achieve and was able to help me finesse my message so that the audience would be open and engaged. Her well-thought out approach resulted in a presentation that was focused, action-oriented and even entertaining!  We found ways to weave in stories and analogies that really drove the point home and made it "real" for the audience, and more than that, built a strong level of connection that lasted the entire week of the sales conference.
That was the unexpected benefit of working with Suzannah  – not only was I able to deliver a killer presentation that connected with everyone, but the 'ripple effect' that it had on the rest of the week, in terms of everyone feeling engaged and excited to work as a team, was amazing. On top of that, the positive feedback that I received from both my colleagues and management team in the weeks following the conference was absolutely brilliant!
I highly recommend working with Suzannah, she is easygoing, fun and a complete professional.
Allison Rossiter
 Executive Director of Sales, Roche Diagnostics
."
"Suzannah graciously came to present to our group PartÂge, whose members work for and/or with seniors. As a group, we were preparing an event at which we would be presenting various topics to people from the community. Suzannah taught us how to structure our presentation, and how to leave our audience with the right message. Suzannah is like a breath of fresh air; she is passionate about what she does, educates well, communicates to the audience in a way that is friendly and professional. It was great gaining her knowledge, which she shares so easily."
– Marie-Claure Giguère, President, PartÂge
~~
"Last week's presentation went really, really well. I'm not sure if it's because of all the stories we've weaved in, or because the room had close to 400 people, but I felt really energized, and confident about my content, and the feedback I got both throughout the presentation with the general engagement level of the attendees or the feedback I received in the hours that followed was excellent. Some of the ways I measured the appreciation level of the attendance was close to 100 tweets about the presentation and its content, and 43 new followers on Twitter. 🙂 Your contributions allowed me to bring that presentation to the next level, and people seemed to really appreciate it. I still haven't integrated all of your comments and feedback, but every edit I make to the deck makes it a little more awesome.
You're forcing me to get out of my comfort zone and question everything I do when it comes to standing in front of a group and I can't thank you enough for that. I trust that I'm getting better, and I constantly feel better with what I do… And I owe that in part to you, so thank you."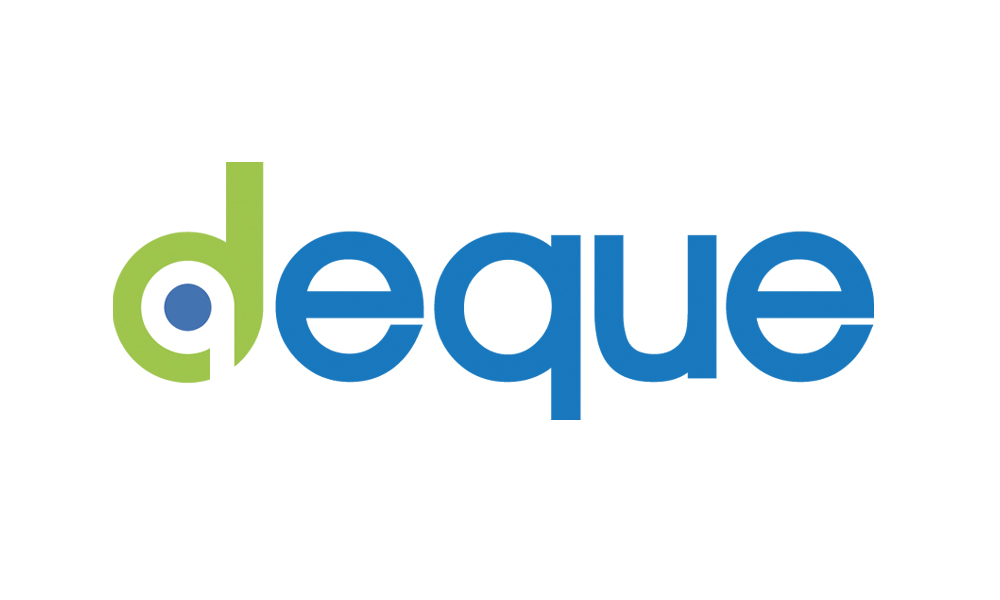 Denis Boudreau, Principal Web Accessibility Consultant
DEQUE Systems

"I had 3 packed rooms.  After the talks the people came to my booth in droves and bought my book.  I sold more books in that one day than I had in the previous year!  Some of the feedback that I received from the participants was that I made learning fun, I was very inspiring, and they were going to start making some changes to their eating habits right away. Everyone really liked my stories, which you and I worked so hard on to ensure that they had humor and the right amount of detail. All in all, a complete success!"
 Kim Arrey, B.Sc, R.D.
Kim Arrey Nutrition

.
"Thank you Suzannah for being part of the AIA Women's Leadership Conference.  We very much wanted our participants to walk away with newly acquired skills that they could use in their everyday business life. This workshop was the perfect fit.  You were very effective in coaching us on creating and delivering a structured, engaging message, and putting it into terms that were very meaningful to the audience.  The feedback that was shared after your talk was extremely positive. Many people were very excited to implement some of the ideas that you shared into their upcoming presentations. You made us re-think the way we prepare for presentations in a way that resonated with both new and experienced presenters alike. Your energy, sense of humour and clear action items on how to structure a presentation and engage an audience helped us see the value of saying "yes!" to presentations in a way that I don't think we had thought of it before."   
 Patty Kettles, Manager, Marketing & Events
Automotive Industry Association  of Canada

.
"Your positive outlook, supportive comments and insights on presenting were exactly what we needed. While there may have been some apprehension before the session with you, there was confidence after. The highest praise a coach can get is when the student wants another session to continue to work on material. As you know, this was the case with our executive team. I expect COLAS to benefit from our association with you for years to come."
Louis R. Gabanna
Managing Director
North America, COLAS Inc.
.
"Some of the key things we focused on were how to create that perfect presentation that allowed us to stay focused and engaging with our audience. The most important thing that I took away from the session was being able to understand how my audience thinks."
Rose Timmerman-Gitzi, BA, CMM
President, RTG Special Events and member of CANSPEP (Canadian Society of Professional Event Planners). 
,"
Mother.
"From bland to brilliant. Suzannah worked with several top executives in advance of a company meeting held once every four years for an international construction company. They were initially hesitant to work with her, saying they didn't need the help. However, after spending time working with her, they all now endorse Suzannah and even exerted peer pressure on the execs who initially chose to not get coaching. Those holdouts are now advocates also."
Wally Adamchik
President
Firestarter Speaking & Consulting
.
"While preparing for a series of presentations, I was fortunate enough to get some time with Suzannah. She really helped me appreciate the art and theatre of public speaking. Some of her concepts focused my presentation and enabled me to deliver a stronger message."
Mitch Joel, President
Twist Image
.
"Working with Suzannah was game changing. She showed me how and where I could improve my talks. incorporating her strategies were highly effective. I recommend working with Suzannah if you're thinking of becoming a speaker, or if you are already speaking and want to up your game."
Erica Diamond
Founder & Editor-in-Chief, Women on the Fence®
.
""As someone who gets nervous easily when public speaking, Suzannah outlined very helpful tips to ease our nerves and to deliver a fantastic presentation."
Megan Schumacher
Vice President of Events, McGill Women in Leadership Association
,"
Mother.
"The points you made were practical, understandable, and useful, and your delivery was entertaining and motivational. The attendees especially liked the interactive components of your presentation, as well as how you 'deconstructed' the public speaking process, leaving them with tips and techniques that they could easily apply to their next presentation."
Temilade Akinaina
Student Development Programs, Alumni
McGill University
"Our attendees thought 'Six Steps to Public Speaking Excellence' was engaging, informative and inspiring. Your session was very well-received because you offered valuable presentation advice that attendees found to be immediately applicable to their needs. What's more, you entertained the audience with interactive exercises, colorful stories, and relevant examples."
Iris Unger
Executive Director
YES Montreal
f
f
"What Suzannah teaches you is how to focus inward, be succinct with what you want to say, and present it in a way that includes your personality…. The thing that you learn from Suzannah is confidence. And confidence is the greatest sales tool in the world."
Dahna Weber
Motherhood Incorporated
,"
Mother.
"Suzannah's workshop was informative, entertaining, and full of helpful tips that gave all of the participants the tools that they needed to get started with developing their public speaking and presentation skills. Only positive feedback was returned: attendees said that they better understood how to manage their speaking anxiety, connect with an audience, and create and deliver a great speech. It was a complete success."
Leslie Copeland
First-Year Coordinator
McGill University (2009)
.
"You were completely engaging with your storytelling abilities and your generous sense of humor, which makes your audience that much more receptive to your message. Whether you were touching on the benefits of speaking, the delivery of our speech, overcoming nerves, body language, and what is undoubtedly your forte – connecting with the audience – the useful tips we learned were practical enough to start immediately putting them into practice….we left feeling inspired and encouraged to better ourselves by rising to the challenge of public speaking"
Sarena Miller
We2
The Women's Entrepreneurial Exchange
.
"Suzannah really helped me to hone in on my message, on the core of it. I was able to deliver my message in a way that I've never thought possible."
Julie Anne Christoph
Director, Institute for Professional Excellence in Coaching
,"
Mother.
When I started presenting keynote speeches in English, Suzannah was a big help! She made sure I presented in a way that would be as efficient in English as I did in French. Using her insight and platform knowledge, she helped me choose the best wording to deliver my content with greater impact. Suzannah is a valuable resource for any presenter!
Etienne Vendette CSP, Motivational Speaker
"Suzannah's talk titled 'Public Speaking 2.0' provided our group with many useful tips and techniques to refer to when preparing and delivering presentations to an audience. Her emphasis on professionalism and the methods used to project a positive image.

Tanya McGinnity
Founder
Montreal Girl Geek Dinners
Reviews from organizers and attendees | Reviews from coaching clients