Executive Speech Coaching
What if every presentation you gave was delivered with confidence, clarity and power?
What speaking opportunities would you go after if you had an easy process to help you create and deliver a presentation – every time?
Being able to get your point across in a concise, compelling way is crucial to building your reputation and making sure that you're remembered – for all the right reasons!
Just as no two people are alike, so are two presenters are alike. Those new to presenting tend to work building their confidence, delivery, and speech organization skills. Others are seasoned presenters who would like to work on polishing their message and delivery. All, however, share the same goals: to be effective, persuasive and engaging speakers, and to make an unforgettable first – and lasting – impression.
In our coaching sessions, we will cover the three essential aspects of presentations: Content, delivery and audience engagement.
PROCESS
Coaching sessions will address the following three areas:
Content: How to develop and organize presentation content for maximum impact
Delivery: The development of your personal speaking style, and how to use it in a way to project expertise and confidence, build rapport with the audience, and maximize the tools you already possess. The aim is to show you how the audience will respond to you.
Audience Engagement: How to structure your presentation so that your audience is engaged and interested in what you're saying, more likely to remember it, and more likely to want to hear you speak again.
From these coaching sessions, you will learn how to:
Improve your confidence in presentation situations
Integrate the three simple, but necessary, parts to every effective presentation
Control nervousness and 'stage fright'
Develop and enhance your own unique speaking style
Structure your speech for maximum impact
Add humour to presentations
Capture audience attention right from the start
End the presentation with impact
Immediately engage any audience
Get your main points across quickly
Add credibility and likeability
How to use PowerPoint or other visual aids effectively
Identify and eliminate 'crutch' words and other distractions
Master Q&A sessions with poise and confidence
Introduce speakers with style
Listen more effectively
Learn more about coaching packages to help you unleash your ultimate speaking potential!
Can't meet in-person? Then let's talk about virtual coaching!
COMPLIMENTARY 30-MINUTE CONSULTATION
If you are interested in investigating how Virtual Public Speaking and Presentation Skills Coaching by Phone can help you accomplish your speaking goals, let's make an appointment  for a complimentary 30-minute consultation, where we will determine your goals, experience and objectives to see if there is a fit between us, and if this is the right investment for you. There is no commitment required at this point.
What clients are saying…
"Suzannah's techniques are simple yet very effective. After only one short session, I was able to see a considerable improvement in my presentation skills. The tricks/tips are easy to apply and make you feel comfortable and ready to deliver in front of an audience."
Bin Lao
Vice President, Global Trade & Banking

                                                  ~~~
"Our meeting really helped me with the structure, and my co-presenter and I made our intention and road map very specific. It made all the difference to our focus. I have already been asked to speak at 2 other events and several people have taken my card and it is only 30 minutes after the presentation. Yay!"
Kathryn Szymczyk, L.B., CCPC
Consultant & Executive Coach, SC&C

                                                  ~~~
"I asked Suzannah to review my video as part of preparations for presenting part of a Tony Robbins "Business Mastery" seminar in London. The result: the most enthusiastic and sustained standing ovation of my 33 year speaking career. I recommend Suzannah for anyone who wants to fine-tune their presentation skills, and would JUMP at an opportunity to work with her again."
Orvel Ray Wilson, CSP
Guerrilla Group, Inc.

.
~~~
"I recently had to the set the stage and present, for the very first time, to my entire sales and marketing team at our annual week-long sales meeting. It was important to me to open the meeting with a WOW and make an impact as the new leader of the team.  Suzannah immediately understood what I was trying to achieve and was able to help me finesse my message so that the audience would be open and engaged. Her well-thought out approach resulted in a presentation that was focused, action-oriented and even entertaining!  We found ways to weave in stories and analogies that really drove the point home and made it "real" for the audience, and more than that, built a strong level of connection that lasted the entire week of the sales conference.
That was the unexpected benefit of working with Suzannah  – not only was I able to deliver a killer presentation that connected with everyone, but the 'ripple effect' that it had on the rest of the week, in terms of everyone feeling engaged and excited to work as a team, was amazing. On top of that, the positive feedback that I received from both my colleagues and management team in the weeks following the conference was absolutely brilliant!
Allison Rossiter
 Executive Director of Sales, Roche Diagnostics
."
~~~
"I had 3 packed rooms.  After the talks the people came to my booth in droves and bought my book.  I sold more books in that one day than I had in the previous year!  Some of the feedback that I received from the participants was that I made learning fun, I was very inspiring, and they were going to start making some changes to their eating habits right away. Everyone really liked my stories, which you and I worked so hard on to ensure that they had humor and the right amount of detail. All in all, a complete success!"
 Kim Arrey, B.Sc, R.D.
Kim Arrey Nutrition

~~~
"Last week's presentation went really, really well. I'm not sure if it's because of all the stories we've weaved in, or because the room had close to 400 people, but I felt really energized, and confident about my content, and the feedback I got both throughout the presentation with the general engagement level of the attendees or the feedback I received in the hours that followed was excellent. Some of the ways I measured the appreciation level of the attendance was close to 100 tweets about the presentation and its content, and 43 new followers on Twitter. 🙂 Your contributions allowed me to bring that presentation to the next level, and people seemed to really appreciate it. I still haven't integrated all of your comments and feedback, but every edit I make to the deck makes it a little more awesome.
You're forcing me to get out of my comfort zone and question everything I do when it comes to standing in front of a group and I can't thank you enough for that. I trust that I'm getting better, and I constantly feel better with what I do… And I owe that in part to you, so thank you."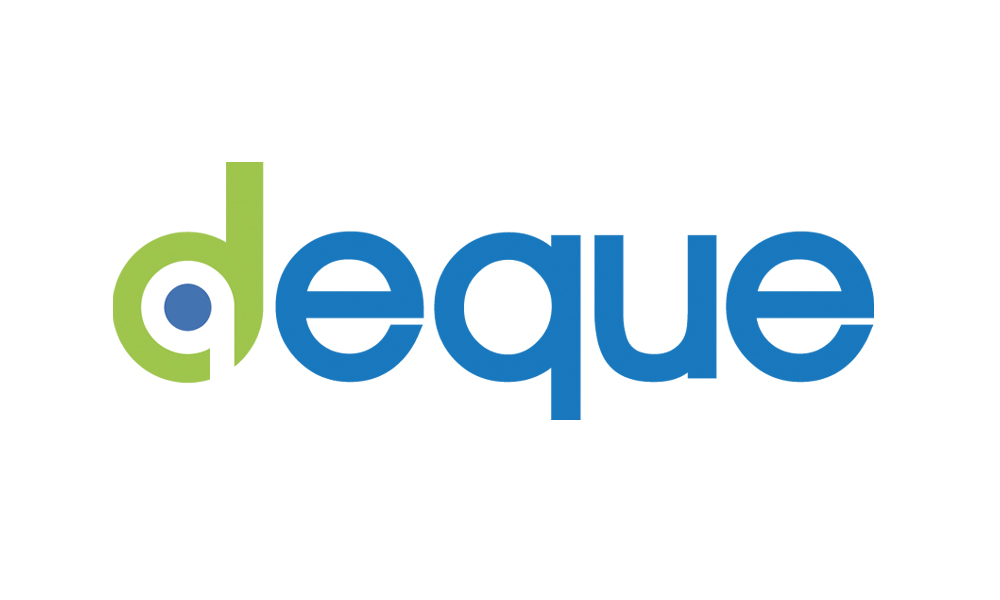 Denis Boudreau, Principal Web Accessibility Consultant
DEQUE Systems

~~~
"Your positive outlook, supportive comments and insights on presenting were exactly what we needed. While there may have been some apprehension before their session with you, there was confidence after. The highest praise a coach can get is when the student wants another session to continue to work on material. As you know, this was the case with our executive team. This is testimony to your professionalism. I expect COLAS to benefit from our association with you for years to come."
– Louis R. Gabanna

Managing Director, North America
COLAS Inc.
~~~
"As a French speaker, I was asked by a new client to present a keynote in English and also one bilingual session.  Without hesitation, I asked Suzannah to help me prepare and rehearse my presentation. Working with Suzannah was such a great experience. She not only helped me improve my message but she did reassure me on my verbal skills and French accent too!!! Without her good advice and support, I would not have performed the way I did. She is flexible, very attentive of details that makes a huge difference in the delivering and she has that great ability to enhance your personal style with great respect. Thank you so much. I highly recommend her coaching to anyone who wants to improve their presentation skills and make an impact on their audience."
 Ghislaine Labelle, CSP, Speaker, Author, Organizational Psychologist.
~~~
"Suzannah provided useful insight to each of our presenters in preparation for a large national pharma sales meeting. Even the most experienced executives were made aware of useful ways to improve their stage presence and delivery of complicated material. "
– Michael Caplan
President & Creative Director
Sensix Inc.
~~~
"While preparing for a series of presentations, I was fortunate enough to get some time with Suzannah. She really helped me appreciate the art and theatre of public speaking. Some of her concepts focused my presentation and enabled me to deliver a stronger message."
– Mitch Joel

President
Twist Image